I started out with a Dorne & Margolin DMC-120 antenna that I found on eBay. Lucky me...it was only $300.00. As I expected the antenna is very good. And of course it looks cool too.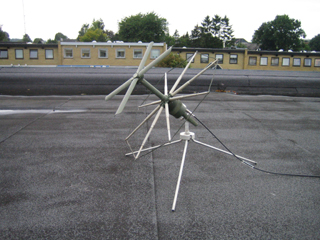 Technical specifications:

Freq: 240 - 400 MHz
Polarisation: Circular
VSWR: 1,5 : 1
Impedance: 50 ohm
Power: 100 W
Gain: + 6 dBic

When listening to both the space shuttle and UHF SatCom it is practical to have two antennas. My DMC-120 was perfect for broadband UHF. So I decided to build a 6 element yagi that could be used specifically for the space shuttle. I searched the net for a good yagi design. And on this page I found a great DIY guide and calculator.
The exact design I used can be seen here.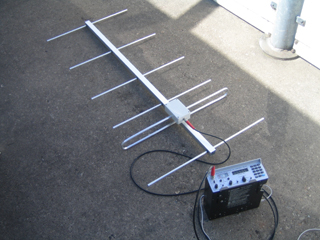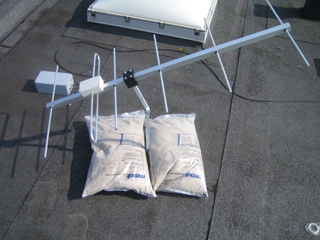 ...and this is my next antenna project!