The first prof receiver I got was this WJ-8615 from Watkins Johnson.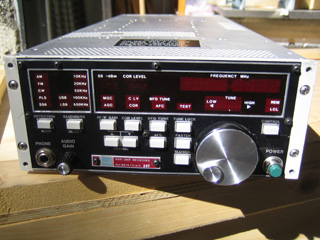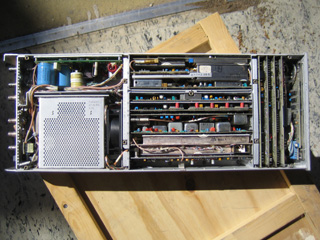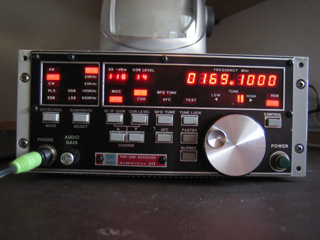 This model WJ-8615 has a range of 2 - 1100 MHz. It can receive AM, FM, CW, PULS and SSB (USB and LSB). The bandwidth is selectable from 10 kHz to 500 kHz. The cool thing is the signal strength readout which is in dBm.
There is lots of info on the WJ-8615 on this page.